Who is Gordon Ramel?
You may well ask. Gordon Ramel is a flesh and blood accident of fate who occupies considerably more physical space than a web page.
When I haven't got anything else to do I play at All Poetry behind the avatar Distant Mind – Here it says a few things about me.
What else can I tell you. I'm single, I like reading, writing, running, walking, bird watching, bugs & photography as well as cooking and eating. I have been stuck on planet earth for some decades now, as the technology here is not sufficient to fix my space yacht, I might well die here.
I created and worked on The Earthlife Web between 1995 and 2009, then left.  In July 2020 I returned to working for the site.
Education
Studied at Exeter University.
Master of Philisophy (M.Phil.), Soil Ecology – 1995-1997
B.Sc. 1st class, Biology/Biological Sciences, General, 1st class
You can also check out what else I've been upto on my LinkedIn profile or my website.
Other Projects
On Kindle
Check out my Kindle Books on Amazon.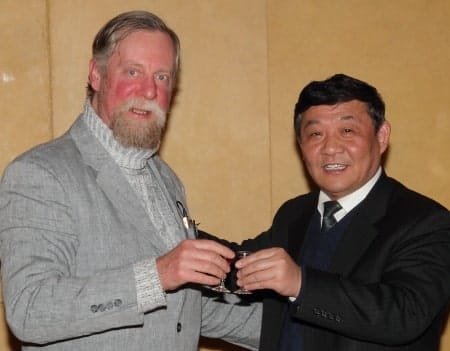 Shopping
I have a nice shop at CafePress (there is nothing about me here, just things I have made) called "The Thinking Man Shop". Here you can find things like mugs, t-shirts, caps etc that promote the beauty of Nature as well as a paperback copy of The Whispering of the Leaves, a miscellaneous collection of my poetry, mostly about Nature and Us, her errant child.
Poetry.
You can find some of my poetry online at the Ecology Info site. Look under 'Poems' and 'Children's Poems'. All three of the Children's Poems are included in Tall Tales, Beautiful Beasts & Peculiar People
Two more poems Darkness and One Poet Against The Genocide in Dafur from The Human Disease are featured on Michael Burch's The HyperTexts.
A separate selection of my poetry (that which has been published in NeoVictorian/Cochlea and The Deronda Review) is available at The Hexagon as part of the Point and Circumference web site of Esther Cameron. This collection might be considered a good preview of the adult volumes above, particularly Strangely Human.
The fantasy ballad, The Tears of Kharnoon has been published online in the April 2012 issue of Aphelion Webzine and on the Dragon'sInn web site. It is part of the fantasy creation "The Dragons of Bhargat" which will be a Chapbook when it is finished.
Finally 3 of my dipterological sonnets (A Fly, Chloropidae and Sciomyzidae) have been published in the online journal Fly Times, issue 48 April 2012. Two more fly poems will be published in issue 49. All of these are included in Naturally Beautiful